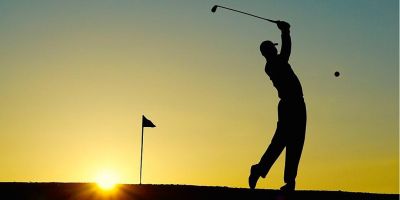 Are you a golfer looking to take a few strokes off your golf game? Would you like to have more fun and be relaxed while you're on the course
About this Event
Are you a golfer looking to take a few strokes off your golf game? Would you like to have more fun and be relaxed while you're on the course?
In the game of golf, the difference between 1st and 2nd place might only be 1 stroke. So if you are serious about your golf game and looking for a way to gain a competitive edge to win your next game, then this noteworthy event is for you!
You will learn tips and tricks that professional golfers use that help them stay on top of their game as well as how to harness the power of mindset and stabilize your body while golfing to have a more consistent swing! This actionable insight will help you perform at your very best while on and off the course through simple adjustments that can have a powerful impact to help you take strokes off your golf game!
In addition to learning how to harness the power of mindset & how to stabilize your body to improve your golf game, you will also be entered to win a 1 hour mental fitness coaching session. Mental fitness coaching has many great tools to help support your golf game! We will be doing a drawing at the end of the presentation to select our lucky winner, so you must be present to win!
Please RSVP on
Eventbrite