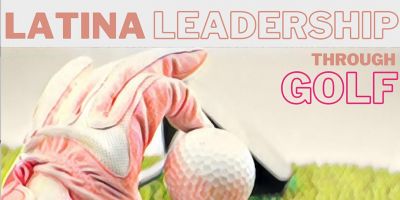 Join the #LatinaGolfers 2020 Latina Leadership Through Golf Cohort
About this Event
Are you interested in learning how to leverage golf as a business tool?
You can be one of the 20 women selected to participate in the 2020 #LatinaGolfers 2020 Latina Leadership Through Golf Cohort. Earn a $1,500 scholarship to participate by registering and sending a brief description of why participating in the program would enhance your professional career along with your bio to Azucena Maldonado at latinagolfers@gmail.com.
The 2020 Cohort will be a hybrid of 4 virtual classroom sessions where you will learn golf etiquette and how to participate in business golf outings and charity golf tournaments. There will also be 4 in-person sessions where you will receive golf lessons and learn how to golf play on the golf course.
We will provide the golf equipment. 8 sessions will take place in 2020 and 8 the first quarter of 2021. The first two sessions will take place on Oct 10 and 25.
Each participant's level of financial responsibility will be $100 and will be due by October 1, 2020.