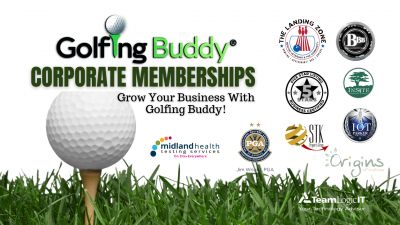 Join Today and Grow Your Business With Golfing Buddy.
We have Corporate Memberships for Your Business to Target Golfers in Your Community.
➡️. Feature Blogs
➡️. Feature Events
➡️. Feature Specials
➡️. Feature Connect with golfers
We want to help your business grow and we want to connect our community of golfers to you!
➡️ Sign Up Today!
Start Talking to Our Golfing Community.
Golfing Buddy - Join. Match. Connect. & Play More Golf! Join our growing community of Golfers.
Find Your Golfing Buddy Today!
⬇️ ⬇️ ⬇️ ⬇️