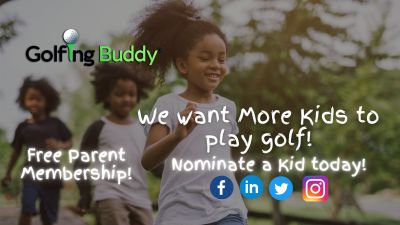 ? Free Parent Memberships!?
We want more kids to play Golf - Are you a parent of a child or several children or junior golfers and you want to play with other parents with children?
We are Giving Away FREE VIP Memberships to Parents with kids who sign up.
➡️. Sign up today!
In an effort to grow our FREE Membership you have an opportunity to get a FREE membership as part of our mission to get more kids to play golf.
➡️. Sign Up Today!
www.golfingbuddy.info
Golfing Buddy - Join. Match. Connect. & Play More Golf!
⬇️ ⬇️ ⬇️ ⬇️
www.golfingbuddy.info