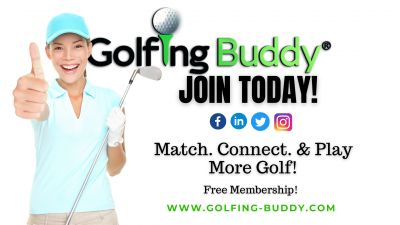 Join Golfing Buddy so you can play more golf!
We want to help more people play more golf by matching them with like minded players.
We want to help golfers find other golfers who are beginners, jokers, drinkers, or just looking for more people to play with.
➡️. Sign up today and search for golfers in your community.
Help us grow our community of Golfers by sharing this event.
➡️ Sign Up Today!
Beginner, Women, Parents with Junior Golfers, Pro or whatever your skill level is, we help you play more golf.
Golfing Buddy - Join. Match. Connect. & Play More Golf! Join our growing community of Golfers.
Find Your Golfing Buddy Today!
⬇️ ⬇️ ⬇️ ⬇️