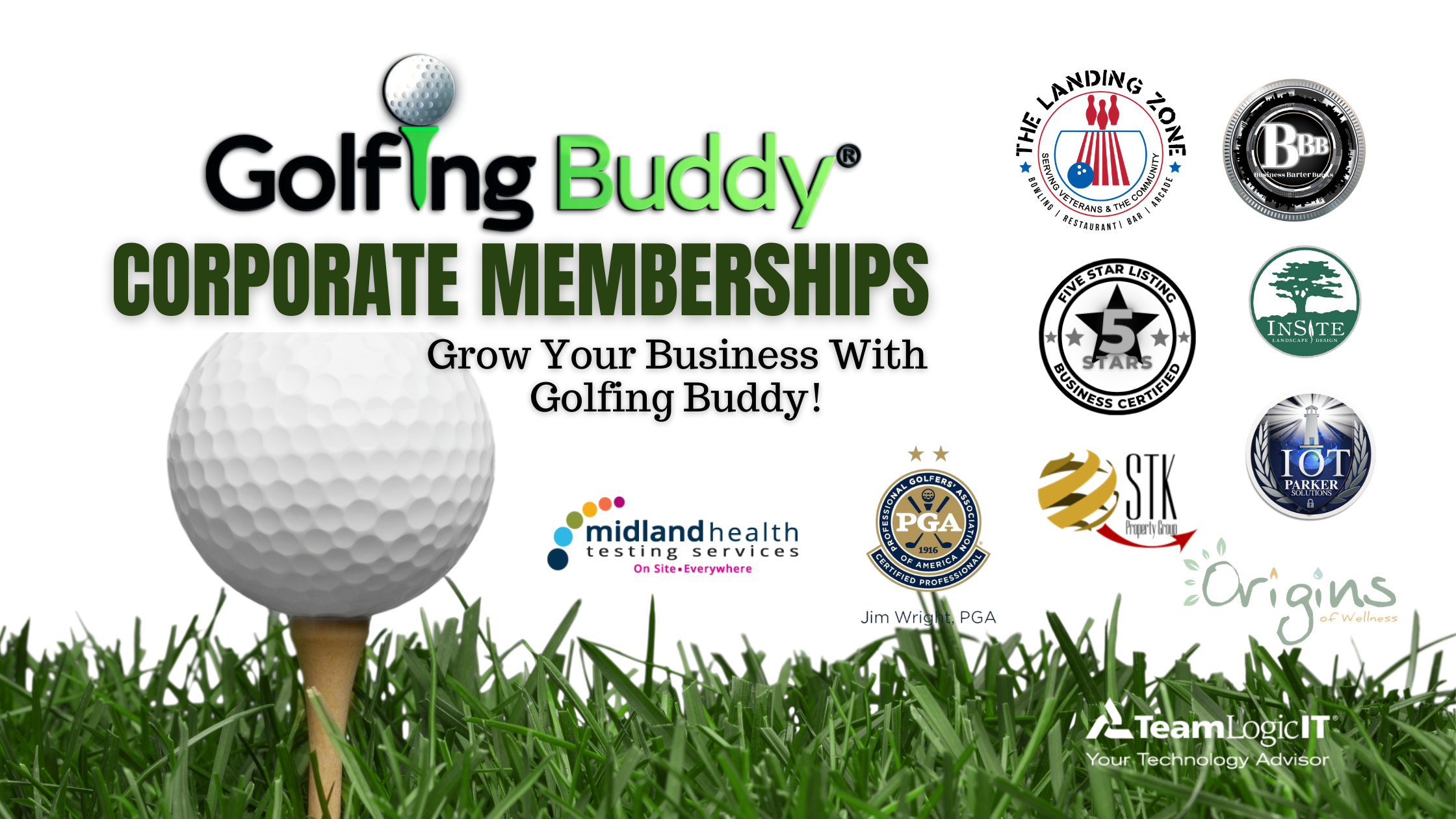 Corporate Memberships Available
Stand Out and Grow Your Business with Golfing Buddy Today!
➡️. Sign up Your Business today with a Corporate Membership
Connect with our community of Golfers with a Corporate Membership. Have your organization use golfing buddy to par members for golf or match golfers with other golfers for golf outings by listing your events and inviting other golfers to join.
➡️. Sign Up Today!
You have nothing to lose start growing your business today!
Golfing Buddy - Join. Match. Connect. & Play More Golf! Join our growing community of Golfers.
Find Your Golfing Buddy Today!
⬇️ ⬇️ ⬇️ ⬇️